XMOTORSTORE.COM official dealer of Ariane motorcycle for Italy
ARIANE AND XMOTORSTORE.COM
It's official, the minibike revolution has arrived. Ariane moto presents the K2RE. The first trophy minibike for young and old, completely electric.
Xmotorstore.com embraces Ariane's ambitious project, becoming the official distributor for Italy of this fantastic little, great mini bike.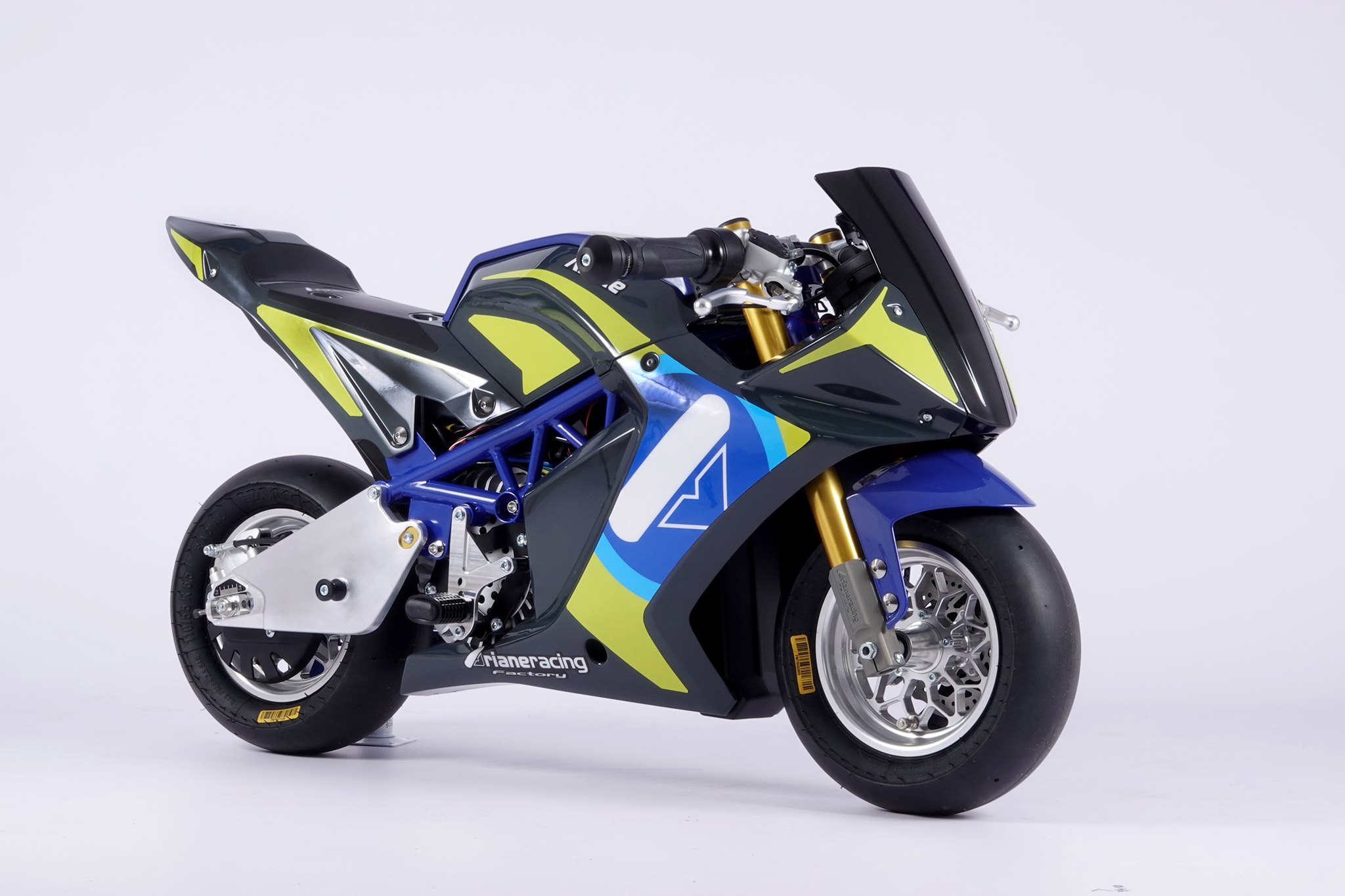 ​Ariane K2Re è stata progettata in risposta ai modelli che sono il riferimento tra le minimoto attuali, ma in una versione elettrica. Per questo motivo è dotato di un'unità elettrica con una potenza massima di 6,5 kW (8,5 CV), regolabile in più parametri tramite una porta USB che si collega a un laptop per adattarsi alle esigenze di ogni pilota, dal principiante al pilota. più esperto. Questa minimoto elettrica è chiaramente più veloce delle migliori moto a 2 tempi del suo segmento.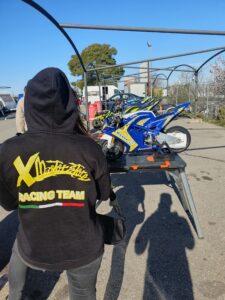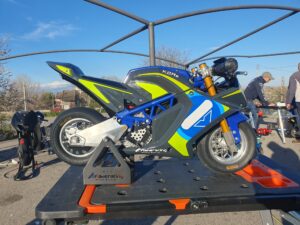 Il telaio è multitubolare in acciaio, il forcellone in alluminio e i cerchi in acciaio da 6,5" sono identici e intercambiabili tra i due assi. La dimensione delle gomme slick è rispettivamente di 90/65-6.5″- 110/55-6.5″ anteriori e posteriori. I freni idraulici offrono grande potenza e una sensazione altamente dosabile. La carrozzeria è realizzata in ABS, e incorpora protezioni anticaduta su manubrio, poggiapiedi e codone. La loro disposizione è stata studiata in modo che in caso di leggera caduta, non subiscano un graffio.
SPECIAL PACKAGES
For the most demanding users Ariane will offer an optional package which will include a quick charger, an additional battery and a chronometer signed by Alfano and assisted by GPS with data collection (maximum speed and curve, moments of acceleration and braking, etc.). Safety is a very important aspect in its manufacture, which is why the bike incorporates a small ignition key, in addition to the "on-off" button, so that parents can unplug it when they are not riding, thus avoiding any risk of the little ones.